And a few words about my approach:
I obsess over twigs. I lose sleep over clouds and shadows.
These images result from a humble attempt to depict the balance and perfection with which Nature was designed. While many artists tend to avoid balance and symmetry in their work, striving instead to illicit a feeling of tension from the viewer, I find the most significant and most revered works of art employ balanced composition. The cave paintings of Lascaux, the work of the Renaissance artists and the Impressionists, the grand landscapes of the the Hudson River School, and the bold and hypnotic works of the Abstract Expressionists all incorporate compositional balance. The same is true for a successful photograph. For an image to work, everything I see through the lens must fit together and make sense. Every element must exist in harmony with every other element. Every leaf, every ripple, every cloud, every mountain, and every patch of negative space plays an equally important role in guiding the viewer's eye and nothing should pull the eye from its journey through the image. It is my belief that this approach gives rise to a more effective and more engaging photograph, one that reflects the greater symmetry inherent in all things, from the lowliest atom to the Universe itself. Anyone looking for tension might consider watching the evening news or driving the Turnpike at rush hour; they will not find it here.
Just for fun, I've also included on this site photographs of New York City architecture, photos of Santa Fe, trees lit by traffic lights and a few rather bizarre images of LED lights reflected in the Delaware River at night. Perhaps more intriguing to some, these photographs result from a similar approach as my landscape photography-the pursuit of clean, balanced composition. The subjects are more convenient, more accessible, closer to home than Alaska or the canyons of Utah, and, because of their own inherent beauty, hard to resist. I hope all who visit this site enjoy them as much as I do.
Please note: The color images are real. Most of them were created without the heavy use of filters, special effects or digital enhancement.* They are essentially what I saw through the lens when I created them (Mother Nature doesn't need HDR to look beautiful!).
*Full disclosure: I used Fujichrome Velvia film for a number of years. Although more accurate at times then other available films, it often rendered oversaturated reds and greens. In order to stay true to the subject, I've had to reduce the saturation levels on some of those images when printing. I also employed a polarizing filter on some of my early photographs. I haven't used one for landscapes in over 10 years.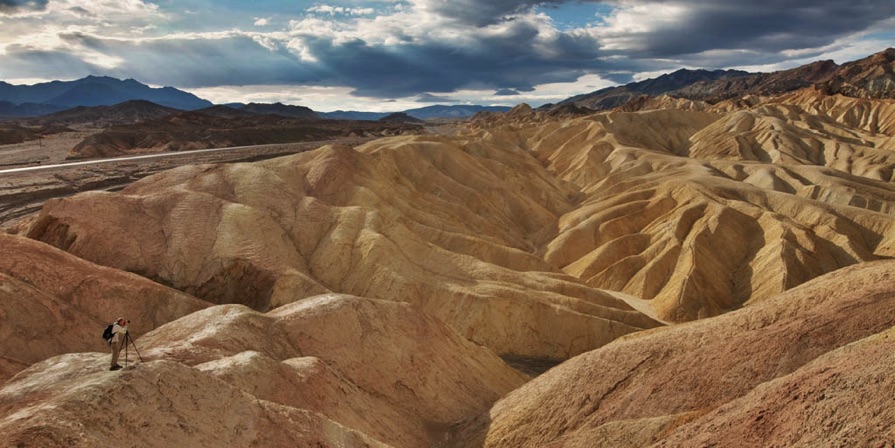 From a recent press release:
Internationally published and highly collected, Dwight Hiscano has been creating photographs of the American landscape for over thirty years. His prints are held in notable collections both in the U.S. and abroad, and have been presented to governors, members of congress, and community leaders in recognition for their service. His work has been featured in numerous group and solo exhibits including the Nature's Best exhibit at the Smithsonian, the National Geographic sponsored International Mountain Summit in Italy, the Capitol Rotunda, and an exhibit at the Ross Art Museum, alongside works by Winslow Homer, Thomas Hart Benton and John Marin.
Dwight's images have appeared in The New York Times, Outdoor Photographer, Nature's Best, Nature Conservancy Magazine and Photographic Magazine, and have been featured prominently in books, posters, calendars, websites, and annual reports in the US, Europe and Asia. He often leads photography workshops, lectures and gallery talks, and was the keynote speaker at the Garden Club of America's Annual Horticultural Conference.
He recently opened Dwight Hiscano Gallery in Morristown, NJ.
For more information, contact Dwight
Information about Dwight's book, NJ, The Natural State, can be found here.